Stefan Holm Mardo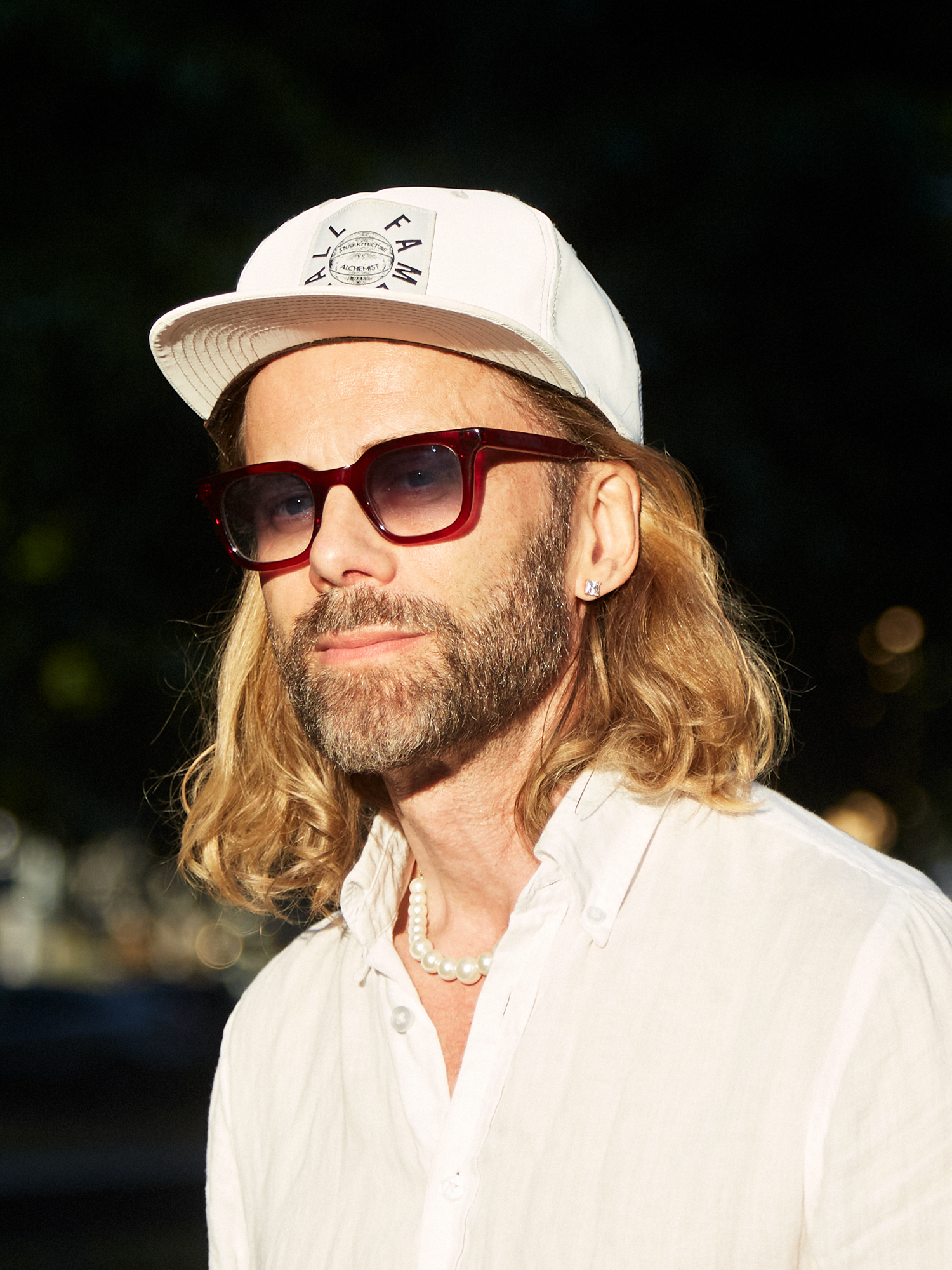 Stockholm based, Stefan Holm Mardo is a photographer and director. His craft has taken him to all corners of the world, with extended periods in Paris and Buenos Aires. After graduating from Beckmans School of Design in 1990, he began his career as a photographer and graphic designer; contributing to youth magazines such as Ultra Magazine and Nöjesguiden, and designing books, flyers and album covers. Later he decided to let go of graphic design and step up his photography, focusing on portrait, fashion, reportage, and advertising.

Holm Mardo's work has been featured in publications such as Bon, Café, Perfect, Odalïsque Magazine, Cosmopolitan, DN, Form, RES, Vagabond [SWE], WAD, WARE, Jalouse [FR], Label [ITA], Vanidad [SPA], Sustainable Industries, Planet [US]. His commercial clients include Adidas, Diesel, Spotify, Synsam, Keolis, Absolut, Kahlúa, Pommery, Bailey's, Explorer, Telia, Klarna, Stockholms Stadsteater, Hyper Island, Good Looking Records, V2 Records, Bonniers, and Norstedts. In addition, he has directed several music videos and has numerous exhibitions to his credit.

In 2019, Holm Mardo released NO LIMIT, a photo book brimming with vintage photos and interviews with former club kids from Stockholm's wild club days in the early 90s. Stefan Holm Mardo turned party shots into an art form.
---
Books
NO LIMIT – Stockholm Clubland 1992–95

In the early 90s something new was happening in Stockholm. A group of compelling extroverted adventurers from all over Sweden met at Stockholm's clubs and with them a new attitude was born: do whatever you want, look however you want – anything is possible! The ambition was to have fun, live for the moment and do your own thing. This group put Stockholm on the map and laid the foundation for the city's status as a mecca for design, fashion, music and IT, something we today take for granted. Before the 90s, outside Sweden, Stockholm was basically known for polar bears and hot blondes.

At that time, Stefan was a dedicated club kid himself and the only one that passionately documented the legendary clubs of Stockholm during that era. 20 years later, he knew he was sitting on truly unique material. He managed to track down 108 former club kids from his old pictures to interview and photograph again. Many of these iconic clubbers went on to all kinds of brilliant careers, such as rapper Leila K, director Johan Renck (Madonna, Chernobyl etc), LaCamilla of Army of Lovers, designer Lars Wallin, author Per Hagman, artist/singer Jay-Jay Johansson, celebrity stylist Jonas Hallberg, and many more. Forewords by Mikael Bohman and Steve Blame [MTV News].

View spreads

Order NO LIMIT here or by email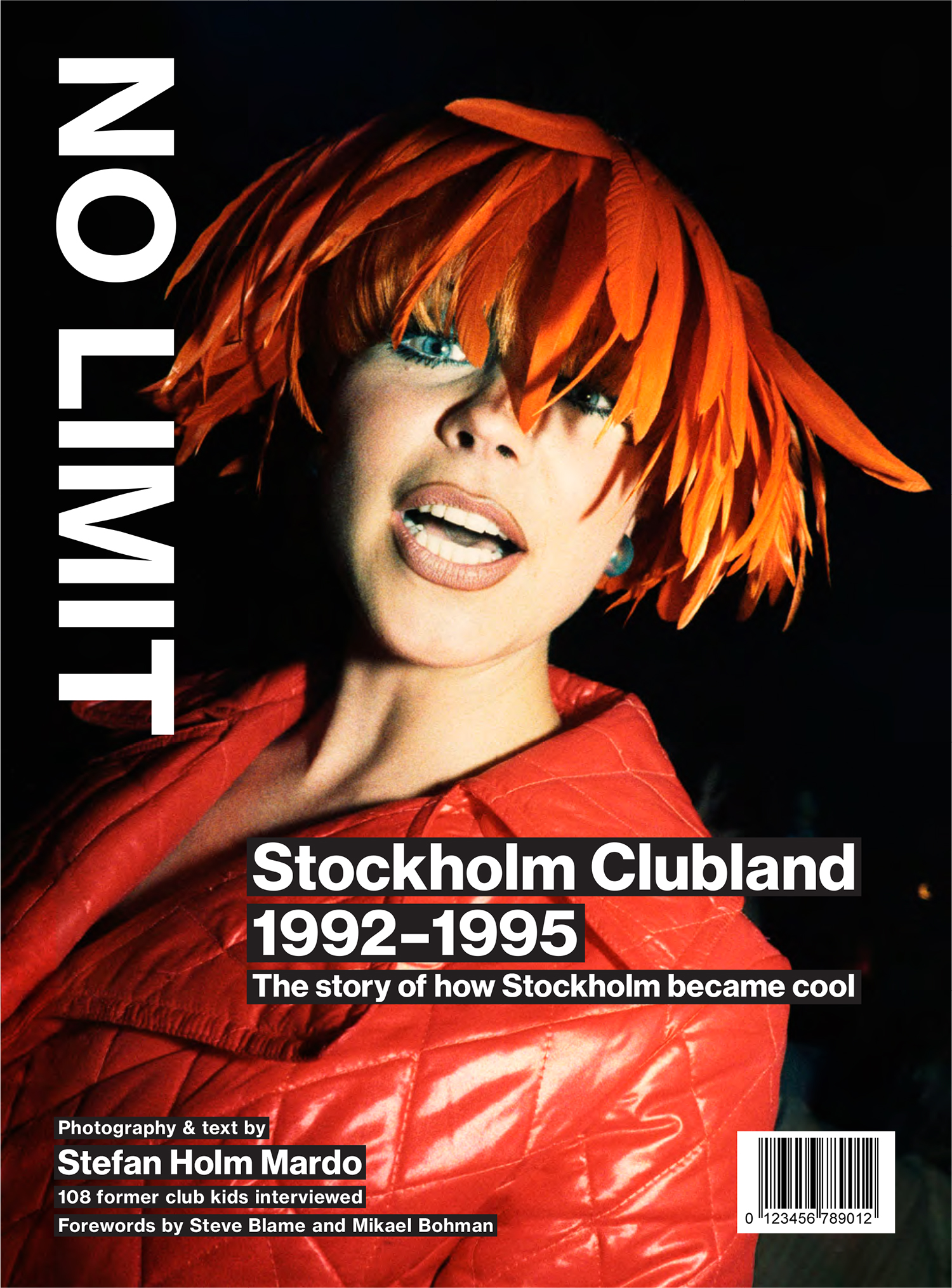 ---
Exhibitions
2019
NO LIMIT, Fotografiska Studio Live
2018
Salong CFF, Centrum För Fotografi
Stazzo, The Loungery
Planket Stockholm
Fria Fotografers Filial, Stockholms Kulturhus
2017
Compiled works, Carousel
2016
Planket Stockholm
2015
Höstsalongen, Fotografiska
Midsommardans med Stardust, Snickarbacken 7
2014
Compiled works, Richard Ryan Gallery
2012
Fashion Mixtape, Spymlan
2010
S Holm Stockholm, Clarion Hotel Sign
2008
Planet Holm + Expedition, Plan Ett
2007
Svenska Bilder, VisitSweden
Planet Holm + Expedition, So Stockholm
2006
El Cabo, Nitty Gritty
El Cabo, Ljunggren
2005
DJ Legends, Pst! Gallery
2004
Polen i europeiska fotografers ögon, Polska Institutet
2003
Warszawa, Berns
1999
UNITED STATES OF AMERICA [On the Road 98 or Meeting Dick], Spy Bar
1998
Vänner, Formbar
1996
Ja, Stockholms Kulturhus
Planet Holm, Lydmar
O Mode, Stockholms Kulturhus
1995
Lollipop, Tranan
Vegas, Tranan
1994
Puss, HG5
1993
Deep, Stockholms Kulturhus
Deep, Tranan
Puss, Lido
1992
Osthyvlar, Enkehuset
Expedition, HG5

---